Start your 30-day free trial
What's included in the free trial?
Complete working version
Free consultancy
Free 24/7 support
Looking for more than a product?
Our partnership program is the ideal route for customers looking to integrate a zero-downtime approach – partners enjoy a wide range fully customized solutions, uniquely tailored to their specific needs. Contact our partners team to see how we can help you.
Get in touch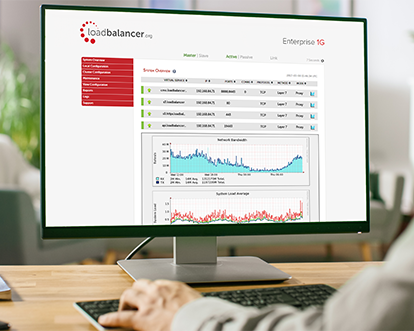 Reviews
A simple, stable load balancer is vital for medical imaging systems, and that's what we get. I can't think of a single incident caused by a Loadbalancer.org product, on any customer site, since we installed the first one. Whenever we have had any questions, Loadbalancer.org has been quick to respond. I've only got positive things to say about the company.
Jason Bennett
-
Fujifilm Medical
The people at Loadbalancer.org gave us advice when we needed it, about our Dell EMC platform and our wider networking set-up, and they were spot on. They definitely have strong expertise with Dell EMC storage systems, and we felt really supported by them, straight away
Gary Holder
-
Plymouth Marine Laboratory
Our partnership with Loadbalancer.org gives us a more complete business proposition. It will help us to move up market and make it far easier for us to bid successfully for contracts with organizations that need larger-scale, multi-server security solutions.
Richard Walters
-
CensorNet
Specialists at working in sectors where zero downtime is critical