Whatever your needs, we've got you covered
A fully-featured virtual ADC load balancer with GSLB, WAF, SSL offloading, unlimited servers/clusters, unrestricted SSL TPS and industry-leading 24/7 support* all included as standard. Just choose a license based on your throughput requirements:
Enterprise VA 100G for unlimited throughput
Enterprise VA 10G for throughputs up to 20 Gbps
Enterprise VA 1G for throughputs up to 4 Gbps
*support only included on subscription plans.
Flexible licensing to meet your needs
Perpetual license
Keep things simple – just pay once for a software license, and choose your level of support. When your organization expands, upgrading is quick and easy.
Subscription
For maximum value – a truly 'pay as you go' option including 24/7 support. Simply commit to as little as one month, or choose a longer term plan for increased savings – all with the flexibility to move platforms or increase bandwidth.
Site license
As many instances as you like – when you need, on your choice of platform. A great option if you use more than six load balancers, and available across our subscription or perpetual payment options.
Advanced features included as standard

GSLB
Global server load balancing for multi-site resilience

WAF
Web application firewall for reliable security

SSL Offloading
TLS and SSL offloading to accelerate your application performance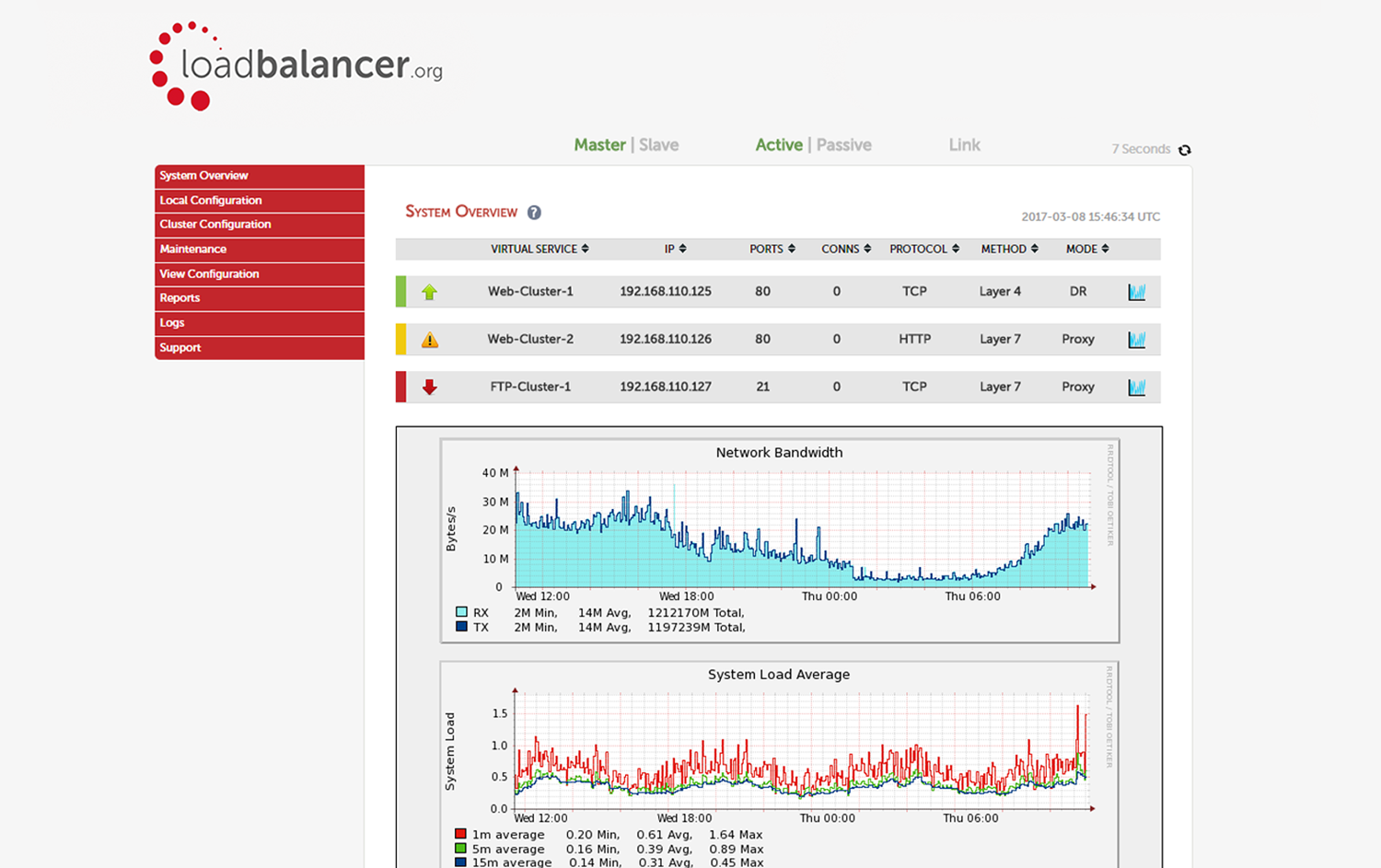 Sophisticated, not complicated

Configure & Test
Simple setup and configuration using our intuitive WUI

Monitor & Control
Securely monitor your infrastructure and traffic

Secure & Maintain
Hitch-free maintenance of your servers and applications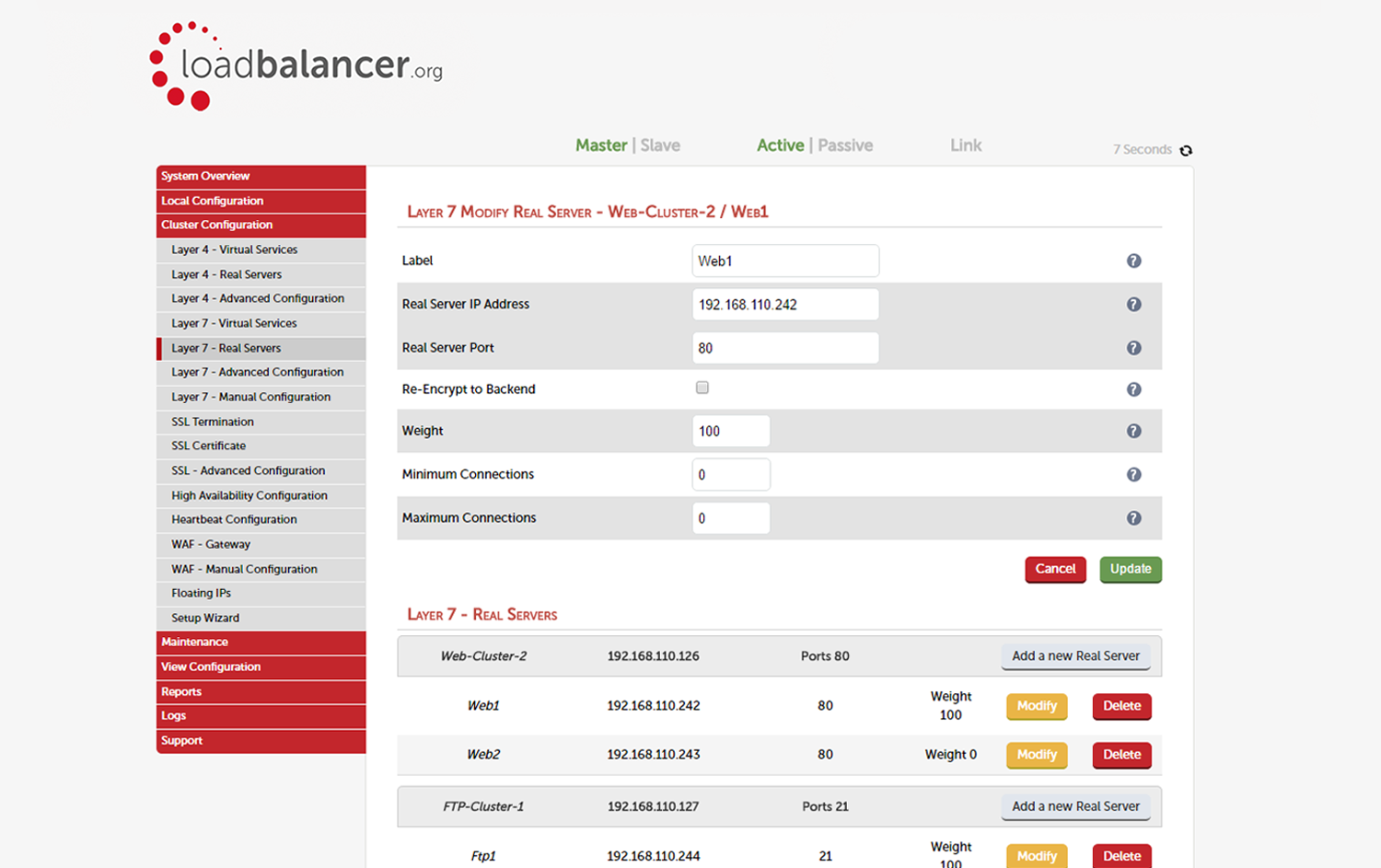 Reviews
We selected Loadbalancer.org for our virtualized Exchange 2010 cluster deployment a year ago. Since then the virtual load balancers have been performing flawlessly. Support is always very speedy, and the sales staff has been very helpful as well. Overall we are very happy with our choice, and will gladly recommend them to other customers looking for a similar solution.
Kurt Travares
-
City of Tracy
After a long and expensive market-wide analysis, including a viability study of an in-house solution, we decided on a virtual cluster pair from Loadbalancer.org. There are very few products that "just work" and this is one of those. Excellent product and service, worth every penny of the comparatively very low cost. We would never look anywhere else now.
Mark Cumming
-
Phonex.co.uk
The Loadbalancer.org virtual appliance ticked all of our boxes, and performs flawlessly even under stress-testing conditions. Simple configuration aligned with excellent support assures us that no matter what changes are made to our LoB application, our Loadbalancer.org appliance will continue to provide the performance and stability we require.
Graham Robinson
-
MD Insurance Services Ltd
We have been using Loadbalancer.org virtual appliances (VA MAX) since 2013 and not once have they let us down. Support has been excellent when I have had to use it for adding additional functionality or making feature requests which are always implemented quickly and without any problems. A highly recommended company that I cannot fault.
The installation and configuration of the Loadbalancer.org virtual appliance is easy. The web interface is cleanly designed and reacts quickly. If a real server fails, the failover works seamlessly. In other words: top solution with good and fast support.
Marc Weimann
-
Bezirk Mittelfranken
Solved a problem for us, we couldn't upgrade our core network due to Microsoft NLB. We seamlessly migrated to using Loadbalancer.org virtual appliances and haven't looked back since!
John Connolly
-
Marshalls
Quality products, expert support and commercial flexibility are critical attributes for a successful business partnership, and we get all three from Loadbalancer.org. The company partners with us in a way that works for us and works for our customers.
Nick Levey, Government National Sales Manager
-
Smoothwall
With their responsiveness, technical ability and virtualized solutions, they have given us the complete package. From the outset of the partnership, Loadbalancer.org has invested time and money in helping us succeed.
Tom Vermette, Director of Implementations
-
Fiserv
Doctors use our medical imaging systems to make accurate diagnoses and help save lives. We recommend Loadbalancer.org solutions because they have the stability and performance to keep these vital applications available 24 hours a day, day after day.
Rens Koster, Team Leader
-
DelftDi (A Canon Company)
Thousands of deployments, all over the world
For an unbreakable solution you can truly rely on, talk to the experts. More than 15 years of experience mean we've encountered and solved pretty much every load balancing challenge you can think of. Thanks to this expertise, you can trust us to match the needs of your business.
Explore services